Friday 27 July, 2018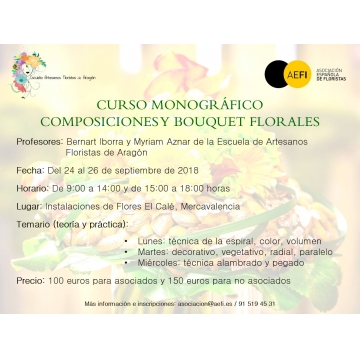 Next Course at the Mercaflor facilities, from Flores El calé!

Together with AEFI we have organized a MONOGRAPHIC COURSE OF COMPOSITIONS AND FLORAL BOUQUET that will be held from September 24 to 26 in Valencia and will be taught by Miriam Aznar and Bernart Iborra of the School of Florist Craftsmen of Aragon.
Tuesday 17 April, 2018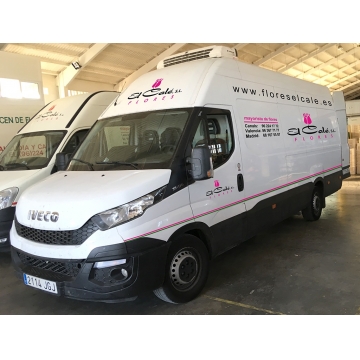 Estimados clientes, hemos ampliado nuestras rutas de reparto en Madrid y Toledo. Desde esta semana tenemos 3 días hábiles de reparto en estas 2 provincias, con vehículos propios, personal de nuestra empresa y el mejor cuidado y esmero para hacer las entregas con las mejores condiciones en vuestras floristerías.

Si quieres saber cuáles son los días de reparto en tu población, no dudes en ponerte en contacto con nosotros.

Atentamente:
Dpto. Logística.







About us
Flores Calé S.L. It is a family business located in Valencia. Currently has 16 employees and are dedicated to sell all types of flowers and green, both domestic and import. We are direct importers of Ecuador, Colombia and bought directly on the Dutch auction in Aalsmeer.




Prices are shown without VAT
Web Design