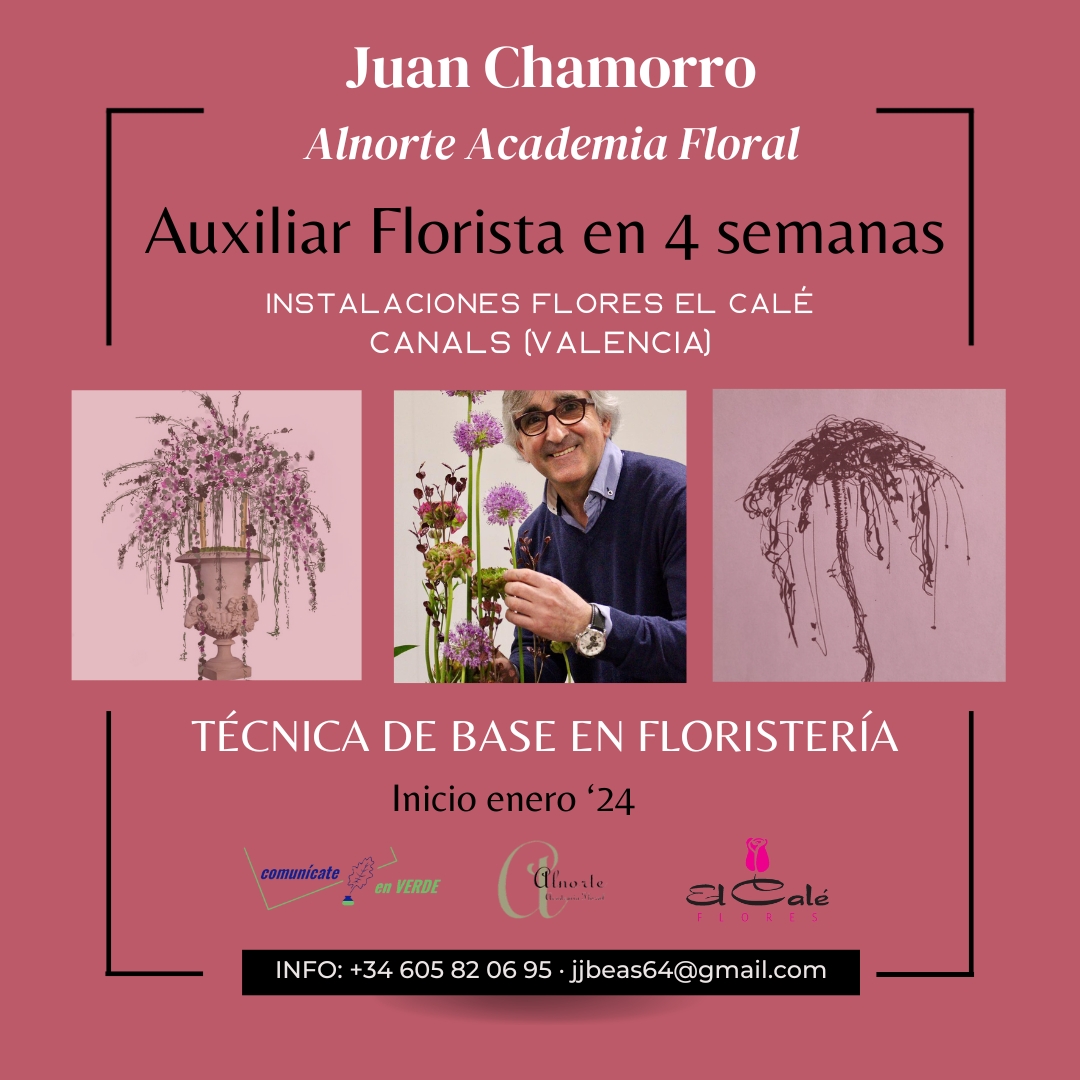 We are very excited about the new course "INTRODUCTION TO FLORISTRY-BASE TECHNIQUE" that the great professional Juan Chamorro will teach in our facilities. The course will start in January 2024 until May 2024 🗓️
This training will last 4 weeks, distributed approximately one week each month, from Monday to Friday in the morning and afternoon. The planned dates are:
- Days: from January 22 to 26, 2024
- Days: April 22 to 26, 2024
- Days: from May 13 to 17, 2024
- Days: June 3 to 7, 2024
Taught by JUAN CHAMORRO – ALNORTE FLORAL ACADEMY. Recognized professional with extensive background in florist training. In addition, he has his own store and will contribute his most commercial vision, showing the application of the knowledge acquired in the day-to-day life of a florist business, floral workshop, online store, etc.
If you want to learn all the floristry techniques, retrain professionally or if you want to open your own florist shop.
In short, if you want to acquire all the essential knowledge to be a good professional, this is your course.
For more information and to reserve your place 👉🏼 +34 601 05 61 69 📲ℹ️