Friday 30 October, 2020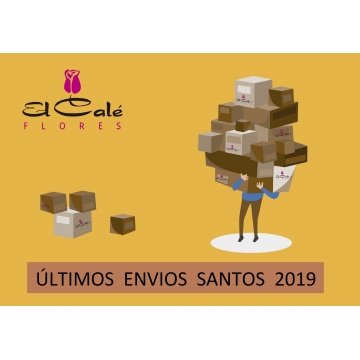 Estimados clientes:

Ya estamos terminando de servir los últimos envíos para esta campaña de Todos los Santos, pero aun estáis a tiempo de realizar los últimos pedidos y cerrar esta atípica campaña 2020 de la mejor manera posible.

Recordaros que para estas últimas faltas, podréis recibir pedidos en vuestras floristerías el jueves 29, viernes 30 y sábado 31, tanto por agencia de transportes como reparto con nuestros vehículos.

Si tenéis cualquier duda o consulta que hacernos, estamos a vuestra disposición.

Atte. Dpto. Web.







About us
Flores Calé S.L. It is a family business located in Valencia. Currently has 42 employees.We are dedicated to sell all types of flowers, Cut Greens, Plants, Dried and Preserved Flowers, Accessories for Florist and Decoration. We are direct importers from Ecuador, Colombia and Europe, we buy directly from the Aalsmeer auction and also from our national suppliers.




Prices are shown without VAT
Web Design