Tuesday 19 October, 2021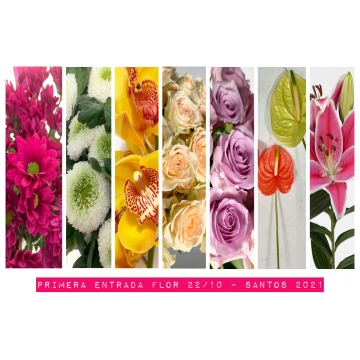 Dear Costumers:



We have the Santos Campaign just around the corner, the first purchases that we are making in the Netherlands from producers and at auction are about to arrive, as well as purchases at a national level.

As of October 22, you already have available a great assortment of Orientals, Daisies, Unifloras, Anthuriums, Cymbidiums, Roses, Branches and many more ...

It is important not to leave your orders for the last minute, since it is important to work the flower and handle it so that it has its optimal opening point, on the Orientals.

As of October 23, you also have a large assortment of the flowers mentioned above, as well as, Freesias, Lisiantus, Sedums, Nerine, Gerberas and more varied flowers.

Any questions or queries, we are on the other side of the phone.

Atte. Web Dept.
Monday 18 October, 2021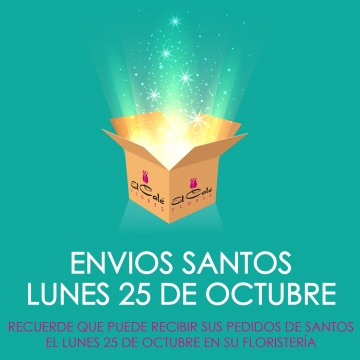 Dear Costumers:

We inform you that for this SAINTS CAMPAIGN 2021, they have available the option of delivery by agency Monday 25.
Thus expanding our delivery service, so that they can receive their orders on Monday. Orders will have to be made at the latest the day before delivery, before 10:00 a.m., in order to be delivered the next day at your florist.

On the other hand, check with your commercial the days of the delivery route in your area.


Please keep this option in mind and place your orders in advance to avoid problems with deliveries.

If you have any questions, we are at your disposal for any clarification.




Atte. Web Dept.







About us
Flores Calé S.L. It is a family business located in Valencia. Currently has 42 employees.We are dedicated to sell all types of flowers, Cut Greens, Plants, Dried and Preserved Flowers, Accessories for Florist and Decoration. We are direct importers from Ecuador, Colombia and Europe, we buy directly from the Aalsmeer auction and also from our national suppliers.




Prices are shown without VAT
Web Design